History
After 25 years in the bakery business Warren Patton knows a thing or two about what customers want. About what separates the wheat from the chaff so to speak.
He spent the first 14 years of his career in the ovens and on the kneading tables of a large bakery firm in Belfast where he quickly learned the ropes, the traits and the hard graft required to make it.
He decided to go it alone in 2004, with one van – his oven from home no less – and his family's support!
He has never looked back. Every penny in profit is pumped back into the company to make it the best it can possibly be. He simply doesn't know how to rest on his laurels. He keeps moving, improving, expanding, and growing, currently providing 46 jobs and delivering his dream – in his 9 branded vans - to the whole country. Now that's what you call self-raising!!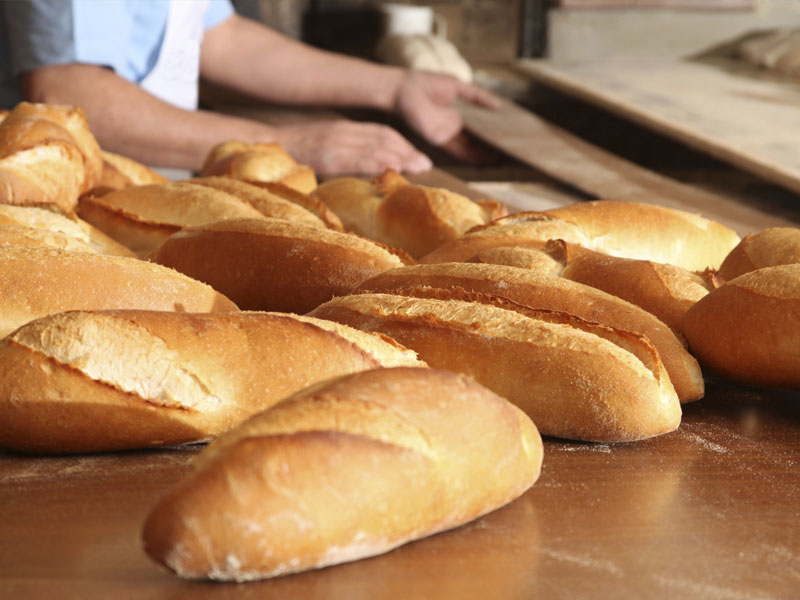 2004
One man and his van!
Warren Patton opens Patton's Bakery in small rented premises in Newtownards, helped only by his Mum, Dad and wife Joanne.
2006
Growing in size and stature
In the space of a couple of years the business has grown to encompass 6 staff and 2 delivery vans. The small business wins runner up in 'Best New Business' category in the Ards Borough Council Business Awards.
2008
Baker's dozen!
The business continues to grow with 13 staff and 3 vans delivering quality Patton produce to various outlets around the country.
2010
Supplying demand
With staff numbers rising to 22 and the demand for quality, local, freshly baked goods at an all time high – the business moves to bigger, better premises at Kiltonga Industrial Estate.
2011
Big ambition = big win!
A major scoop for the company as it beats off stiff competition to win the Janus 'Best Supplier of the Year NI' Award!
2012
Delivering quality - consistently
62 staff and 11 vans take Northern Ireland by storm, tendering and winning big contracts to serve up the finest freshly baked foods to major retailers.
2014
Recipe for success
Hard work and a firm focus on 'fresh is best' led to the Runner Up position in the 'Best Family Business' category at Ards Borough Council's Business Awards.
2015
And the winner is…
Winner of 'Best Family Business' at Ards Borough Council's Business Awards and winner of 'Manager of the Year at the same awards ceremony. Purchased adjacent premises at Kiltonga to house new dispatch facility – creating even more jobs! Now 46 employees with a whopping 9 vans!
2017
Local Spar Supplier of the year
We are delighted to be named Spar supplier of the year for 2017.